Join us for the most interactive biopharma event of the year!
15th-17th October
Royal Marine Hotel, Dublin
Language: English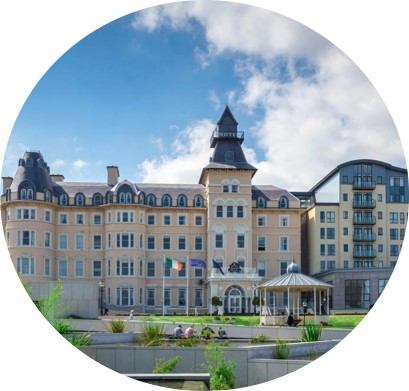 The Waters European Biopharma Analytical Forum provides a unique opportunity to meet other biopharma experts across Europe, discuss your challenges and share your experience. It is an interactive and collaborative event but also an occasion to discover the latest innovations in your field.
This year, we welcome you to Dublin for two days of presentations and discussions with industry leaders from all around Europe. This will be followed by an optional third day in our facility in Wexford, where we manufacture all columns, sample prep devices, quadrupoles and soon, the BioAccord. You will have the opportunity to attend a demo of the BioAccord, our game-changing solution for biopharma.
The meeting will be hosted in the Royal Marine Hotel in Dublin (more details in the venue tab). We will take care of the booking for you but please note that the hotel cost will not be covered by the organisers.
We already have confirmed speakers from Sanofi, GSK, Roche, Univercells, Synthon, QA, Heidelberg Pharma, Univercells, Limmatech, and more! Click on the Agenda tab to learn more.
Discover why the biopharma community chose to attend WEBAF last year and how it has changed their lab:
www.im-group.com.ua
mp@im-group.com.ua
(044) 323-07-90