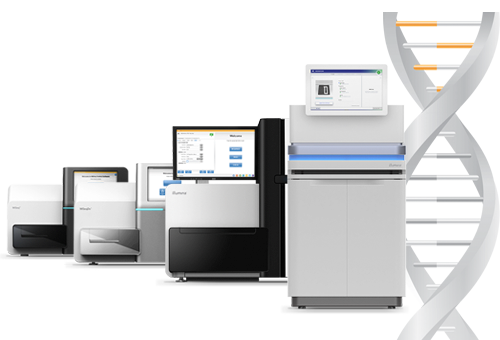 Integrated Medical Group is the exclusive distributor of Illumina Inc. in Ukraine.
Illumina Inc. is a world leader in development and production of high-throughput genetic analytical tools based on DNA sequencing. Combining cutting edge innovations in engineering, molecular biology and software design, the company has revolutionized the sequencing technology and came up with a line of instruments and applications making studies possible that were not even imaginable just a few years ago. Last discoveries in life science accomplished with help of Illumina technology allowed to get the in-depth view of human genome and brought closer the onset of the era of personalized medicine.
Illumina innovative sequencing and array technologies cover the needs of a wide range of academic, industrial, medical and forensic labs. Clients of Illumina are genomic centers, pharmaceutical companies, universities, clinical research institutions, and biotechnology companies. Commercialization of DNA sequencing offers an attractive business opportunity and investments in this area continue to grow. With rapid advances in life science technology taking place, it is Illumina's mission to offer solutions that are not only innovative but also flexible, scalable, and customer-oriented.
We, together with Illumina Inc., strive to deliver the industry-acclaimed products and applications based on DNA sequencing to Ukrainian customers. We put a high value in a fast and reliable support, adaptation to the local specifics and helping users to get the maximum out of their Illumina products. It is a big honor for our company to promote innovative genome analysis technologies, thereby serving modernization of Ukrainian economy and society.
Cluster Generation and Sequencing Reagents
In Vitro Diagnostic (IVD) Products